Locally Owned and Operated
Oahu Solar Contractor Services
We are Kapili, your go-to solar contractor on Hawaii. We offer friendly and reliable solar panel services to homeowners on the island of Oahu.
Video Background. Click to change options.
This block is visible only in page builder. You can place this block in any position. Add only one video background for one section. Please don't set any different background (color, image, gradient) for section.
How Can We Help You?
Solar Services We Offer in Honolulu County
Our team will work with you to design and install a solar panel system that fits your home or business's unique energy needs. We also work with financing options to make the transition to solar energy easy and affordable.
We offer a range of solar services to meet your needs, including:
Residential Solar Installation
Our team of experienced professionals will work with you to design a customized solar system that fits your homes energy needs and budget.
We use high-quality solar panels and top-of-the-line equipment to ensure that your solar system is both efficient and long-lasting. With Kapili, you can enjoy the many benefits of solar power, including lower electricity bills and reduced carbon emissions.
Solar Panel Maintenance
Maintaining your solar panels is essential to ensuring optimal performance and longevity.
With regular maintenance from Kapili, you can maximize the energy output of your solar panels and extend their lifespan.
Solar Project Planning & Consultation
Considering a solar energy project for your home or business? At Kapili, we provide expert solar project planning and consultation services to help you make the most informed decisions.
Our team will work closely with you to assess your energy needs, evaluate your home, and design a solar system that meets your unique requirements.
We'll also help you navigate the complex permitting and installation process, ensuring that your solar project is completed on time and within budget.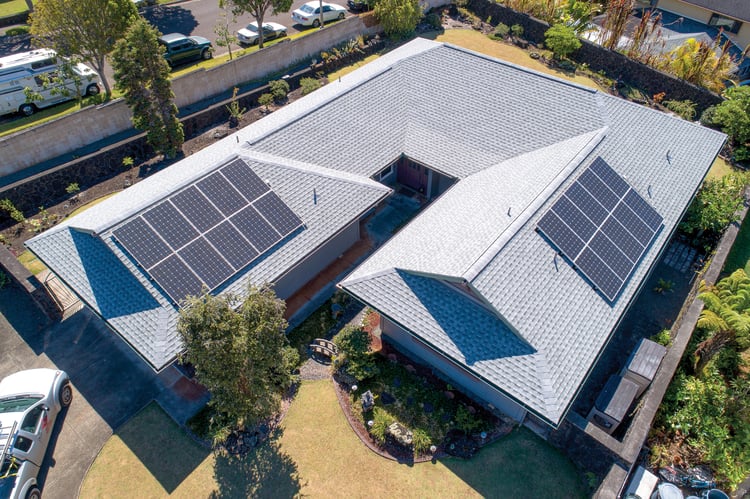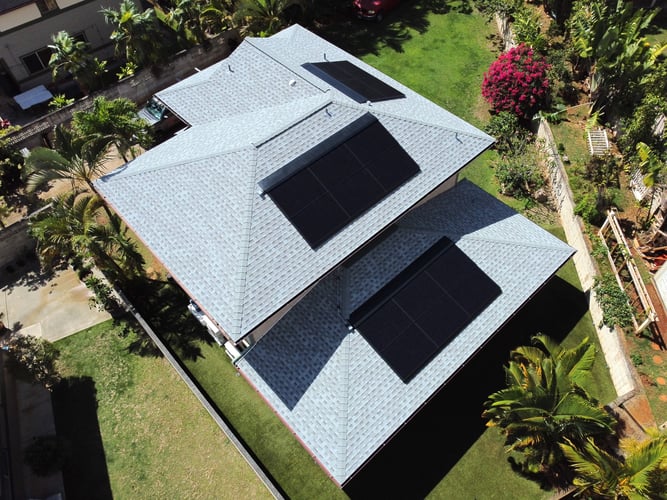 We Got Your Back
An Oahu Solar Company You Can Trust
We understand that investing in solar installation can be a big decision, and that's why we're dedicated to providing you with transparent and reliable service.

Our team will work with you every step of the way to ensure that you get the most efficient solar panel system for your needs.
Solar Panels for Your Home: A Smart Investment
With rising fuels prices and high electric costs around the corner, Hawaiian Electric is turning to clean, renewable energy sources to power the island of Oahu.

With the many benefits that solar brings, we believe that everyone deserves access to affordable, sustainable energy solutions, and we're committed to making that a reality.
Save on Electricity Costs
Solar panels can help homeowners and businesses save a significant amount of money on their monthly energy bill.
Increased Property Value
Installing solar panels can increase the value of your property.
Energy Independence
Solar panels allow homeowners and businesses to generate their own energy, reducing their reliance on traditional power sources.
Federal & State Solar Tax Credit
Get awarded solar incentives for installing a solar energy system.
Environmental Sustainability
The clean energy of solar helps reduce your carbon footprint and contribute to a healthier, more sustainable planet.
Try Our Free Solar Calculator
Get an instant rough estimate for a solar system by using our Solar Calculator!


Schedule a Free Estimate
Don't miss out on the opportunity to go solar - schedule your free estimate today! and take the first step towards a brighter, more sustainable future!
Frequently Asked Solar Project Questions
What does a solar installation process look like?
The solar installation timeline can vary depending on the size and complexity of the installation. Typically, the process involves an initial consultation to assess your energy needs and site feasibility, followed by design and engineering, permitting, and finally installation.
The actual installation process can take anywhere from a few days to a few weeks, depending on the size of the system and other factors such as weather conditions.
Once installed, the system will need to be inspected and connected to the grid, which can take several more weeks. Overall, the entire process can take anywhere from a few weeks to several months, so it's important to plan ahead and work with an experienced solar installation provider to ensure a smooth and efficient installation process.
Will solar panels increase the value of my home?
Yes, installing solar panels can increase the value of your home. Studies have shown that homes with solar panel systems are more attractive to buyers, and can sell for a premium compared to homes without solar panels.
The exact amount of the premium will vary depending on factors such as the location of the home, the size of the solar panel system, and the local real estate market.
What incentives are available for solar panel installations?
In Hawaii, homeowners can take advantage of a state tax credit that offers up to 35% of the cost of a solar panel system, up to a maximum of $5,000 per 5kWh of the system being installed.
Additionally, the federal government offers a tax credit of up to 30% of the cost of a solar panel system for 2023. This tax credit can help to significantly reduce the upfront cost of a solar panel installation, making it a more accessible option for many homeowners
*Please check with a financial advisor to see if you qualify for these incentives.
What is the lifespan of solar panels?
Solar panels have a long lifespan and can last for up to 25 to 30 years or more with proper maintenance and care. The exact lifespan of a solar panel system can vary depending on factors such as the quality of the panels, the manufacturer's warranty, and the location and climate of the installation.
However, most solar panel manufacturers offer warranties of 20 to 25 years or more, which indicates the expected lifespan of the panels. Regular maintenance and cleaning can also help to prolong the lifespan of solar panels by ensuring that they are working efficiently and effectively.
How much does a solar panel system cost on Oahu?
The cost of a solar panel system on Oahu can vary depending on a number of factors, such as the size of the system, the type of panels used, and the complexity of the installation.
Generally, a solar panel system can cost anywhere from $10,000 to $40,000. If you're also having a back up battery installed the average cost can range from $30,000 to $60,000.
What kind of warranty or guarantee is offered for solar panels?
If you perform a roofing job alongside your solar installation, we proudly offer a 5-year leak free warranty for solar panel installations.
Aside from leak-free warranties, solar panel manufacturers offer a warranty on their products, which typically covers defects and malfunctions for 10-25 years.