The Kapili Roofing team is excited to celebrate our 15th year in business. To mark the occasion, we're taking this time to give back to the community that has served us so faithfully over the years. We have selected 15 organizations and locations on our island to receive an automated external defibrillator (AED) as part of our Give Back season, and we're pleased to include Lamb of God Church & Bible School in our outreach.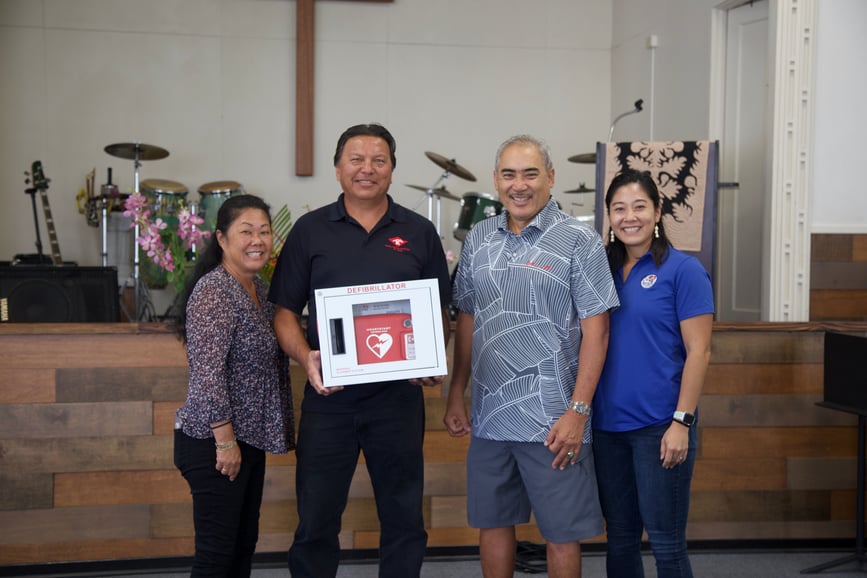 Everyone needs a roof over their heads, which is why we started our business in the first place. But we also recognized a need to do more with our reputation and success. That's why we're using this 15th business anniversary to invest in much-needed emergency medical equipment that will benefit our island community at large.
Going Beyond Our Roofing Expertise
Kapili Roofing has been voted the number one roofing company in Hawaii for several years running. Our award-winning company has been featured on a range of local media channels and publications with expert tips, advice, and information for our local homeowners.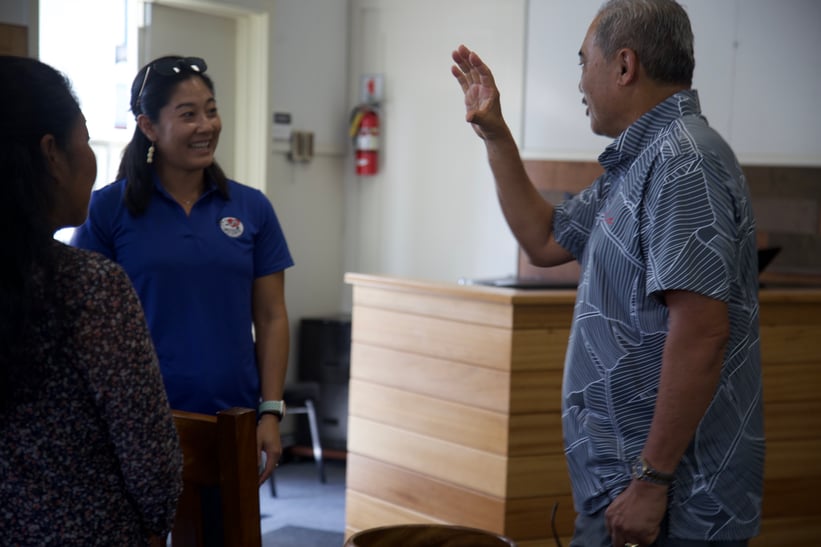 To date, we offer a variety of roofing services, including repairs, replacements, and installations. We're pioneering integrated solar panel technology here in Hawaii to help create a more sustainable future. And we also offer a variety of financing options to help our customers get the roof they need.
But going beyond our roofing expertise, we want to continue to enrich others' lives in different ways. That's why we've chosen AED devices — you don't need to be a medical professional to make life-saving equipment available to others.
Why We Chose Lamb of God Church & Bible School
Located in Honolulu, Lamb of God Church & Bible School is a valuable community resources. They're dedicated to serving others and set selfless examples of leadership and community.
Churches like Lamb of God Church & Bible School are common gathering places for people of all ages and walks of life. In the event of a sudden cardiac arrest, having an automated external defibrillator on hand can mean the difference between life and death. For this reason, we are choosing many churches to receive our donation of an AED to ensure the safety of their congregation and surrounding community members.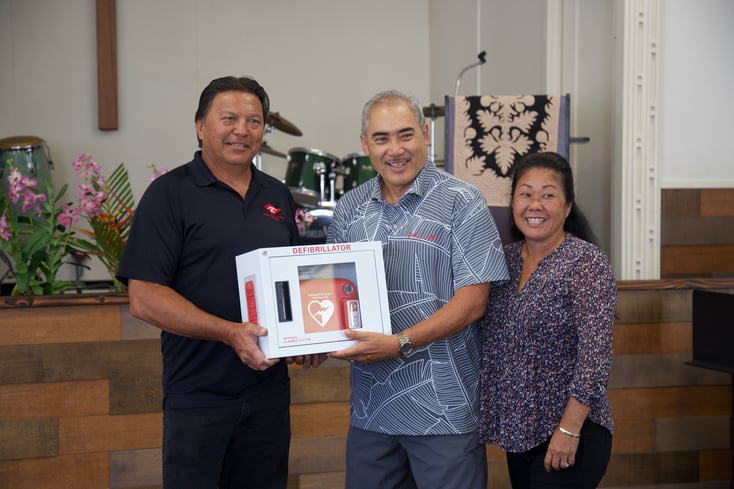 AEDs are easy to use and can be operated by laypeople with little to no medical training. They are portable and can be easily moved to wherever they are needed within or outside of the church. Also worth noting is that AEDs require very little maintenance and are designed to be used in a wide range of environments, making them ideal for churches.
Kapili Roofing Leads by Example
We might not be able to save the whole world, but we do believe that anyone can make a difference to others. We're heavily invested in Hawaii communities and have made a commitment to Build a Better Hawaii — one roof and one AED at a time.
To see a full list of our AED recipients, visit the Kapili Roofing blog.